Find out how to create custom, dynamic qr codes.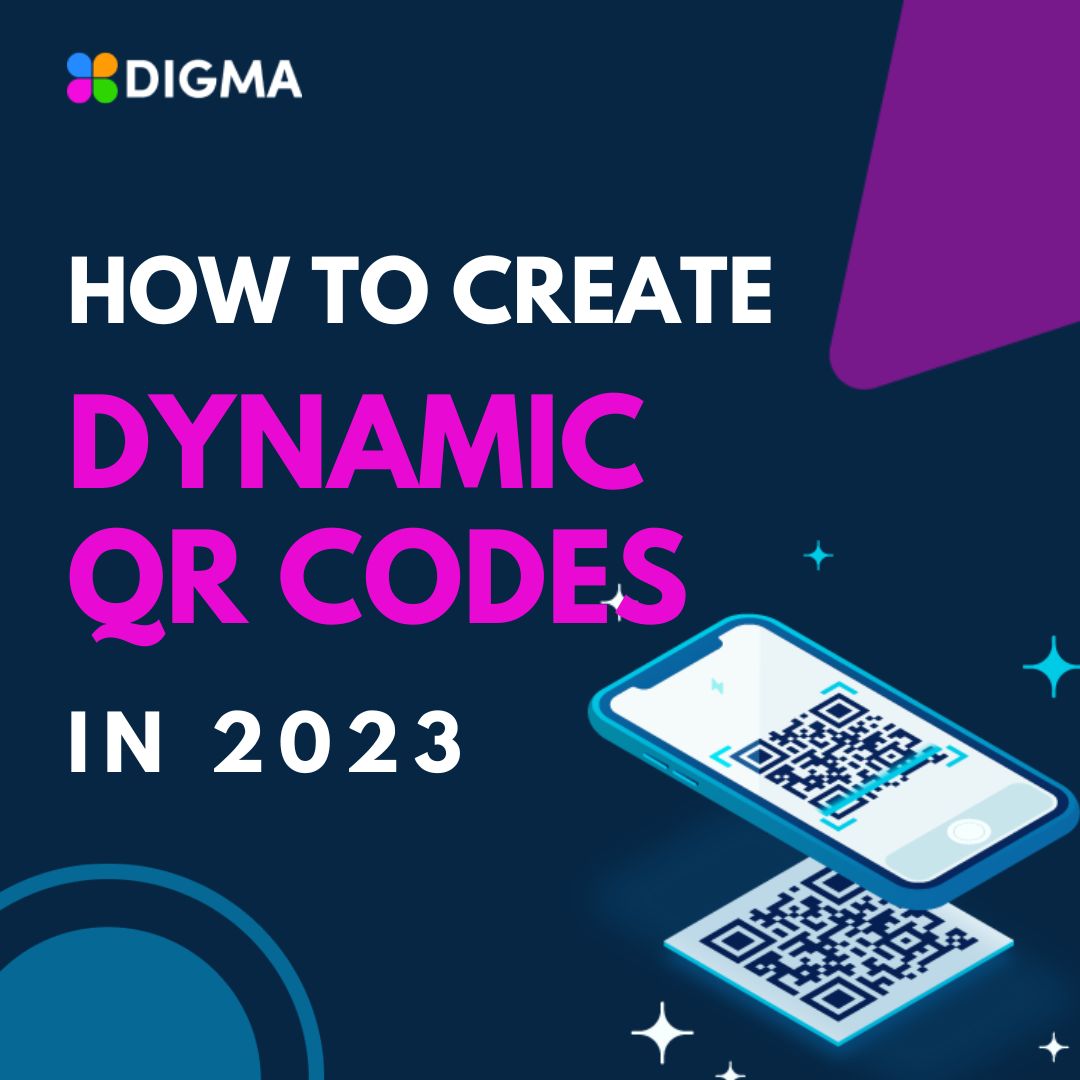 QR codes have been on the rise since the Pandemic began as an easy and contactless way to direct users to specific sites and videos without requiring them to type in an entire URL. Isn't it convenient?
Since its inception in 1994, the QR code has undergone numerous improvements and upgrades, including the introduction of Dynamic QR Codes.
In today's blog post, we will explore some of the key features of dynamic QR codes, how to create them using DIGMA and how they can be used in a variety of different industries in 2023.
What is A Dynamic QR Code?
A dynamic QR code is a type of QR code that can be edited and customized after it has been printed. This is in contrast to a static QR code, which cannot be changed once it has been created.
Dynamic QR codes have several advantages over static QR codes, including the ability to track and analyze data, customize the displayed content, and update the information in real-time.
Benefits of Dynamic QR Codes
One of the significant advantages of dynamic QR codes is their ability to track and analyze data. Businesses can gain insights into how their customers interact with their marketing materials by using a dynamic QR code. A company, for example, may use a dynamic QR code on a flyer or poster to promote a new product. By tracking the number of QR code scans and clicks, the company can gain a better understanding of the effectiveness of their marketing campaign and make any necessary changes.
Another benefit of dynamic QR codes is that they enable companies to update their marketing materials without having to reprint them. For example, if a company is running a limited-time promotion, they can use a dynamic QR code to direct customers to a landing page with the current promotion. After the promotion has ended, the company can change the destination of the QR code, which can then be used in a new campaign. This saves the company time and money by not having to reprint flyers or other materials with a new QR code, keeping costs low and boosting profit!
Overall, dynamic QR codes are an effective tool for saving businesses time and money while also providing valuable tracking and analytics. If you aren't already using dynamic QR codes in your business, now is a great time to start.
Creating a Dynamic QR Code
Creating a Dynamic QR code with DIGMA is easy and below we will detail the step by step process of creating a trackable QR code.
Go to digma.io and click the 'Try For Free' button in the upper right corner.

Once in the dashboard, navigate to the 'Links' tab, create a folder, and then click on the create link button.

Now, enter the link to the website that you want your QR code to lead to and click create short link. DIGMA will now generate a unique QR code that will lead to this site.

You can also further customize this QR code with your logo and brand colors by selecting the 'QR code' tab from the configuration menu on the left

After you've finished customizing, click the download button to start sharing your branded QR code!
Changing the destination of the QR code
Let's say the campaign for which you created the QR code has ended, and you want to change the destination of that QR code so that it can be used in a new campaign.
Return to digma.io and select the QR code you created.
Then, in the configuration menu, go to the 'General' tab and type your new link into the 'Original Link' box.
And it's as easy as that, you have now harnessed the power of Dynamic QR codes.
How to track QR code data
DIGMA not only allows you to fully customize your dynamic QR code to match your brand and aura, but it also allows you to dive deep into the analytics of each QR code you create.
To view your analytics with DIGMA, simply select the QR code you want and click the 'Metrics' button in the upper right hand corner. This will open the Analytics page, where you can view a variety of different stats that will help you make better and more informed decisions.
Ways to use Dynamic QR Codes
Businesses and organizations can benefit from dynamic QR codes in a variety of ways. Some potential uses for dynamic QR codes include:
Marketing campaigns: As previously stated, dynamic QR codes can be used to track the success of marketing campaigns and make it quick & simple to update marketing materials on the fly.

Customer feedback: Businesses can use dynamic QR codes to collect real-time customer feedback. Customers can scan the QR code to access a feedback form, which can be used to collect valuable information and improve the customer experience.

Event ticketing: Dynamic QR codes can be used to generate unique event tickets that can be scanned at the door for admission. This can help to reduce ticket fraud and make tracking attendance easier for event organizers.

Personalised videos: Fashion brands can use Dynamic QR codes on their product labels, allowing customers to scan the QR code and watch a personalised video to learn more about the product they have just purchased.

Personalized experiences: A museum may use dynamic QR codes to provide visitors with information about specific exhibits or artwork based on their preferences. Visitors can access additional information or multimedia content related to a specific exhibit by scanning the QR code next to it.
Ultimately, the uses of dynamic QR codes are only limited by the imagination, and they provide a convenient and cost-effective way for businesses to share information and track the success of their marketing campaigns.
Considering using dynamic QR codes? Sign up with DIGMA today for free to give you the flexibility and control you need to stay ahead of the competition in 2023.
Have any questions about creating dynamic QR codes?
If you would like more information on dynamic QR codes or have any questions, please Contact me here.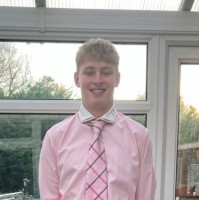 Author: Oli Chalcraft