Current Climate and Online Interviews
UK unemployment is likely to reach 2.6 million in the middle of March and more people will be coming off furlough looking for work. With social distancing and uncertain lockdown dates, will Video Resumes become the norm?
As it stands, not being able to meet your employer for an interview will be normal for the next year or so. Therefore the increase of online video interviews is inevitable.
Online interviews have lots of benefits but the one main issue is that they are time consuming for yourself, recruiters and employers. This brings us to Video Resumes.


Video Resumes
There is only a certain amount of information that you can convey from a traditional 2-page paper resume and employers need to see more than what's on that paper. They need to see how you conduct yourself, your passion, and most importantly, your personality.
Even though you may be working from home and you may not even meet, the employer still needs to know if you are a right culture fit for the company and if you can present yourself well on video, as many meetings now are over a video platform.
Within these times, there is a very competitive nature of the job market. Creating a video resume along with your CV would be a great way to stand out from the crowd. You can showcase your creativity (perfect for those creative roles), become more memorable and demonstrate skills that you can't on paper.
Mark Lerust in 2012 made an online video CV titled "BEST VIDEO CV EVER", which has gained nearly 1 million views. I am sure he has got a job since then but it shows you what an impact a Video Resume can make.
Have a look
Granted this was made from someone who had a lot of video post production help but it doesn't mean you can't get noticed having a very simple one.
Sheryl Gabay posted this on 5th of November 2020 and she has 53k views already!
Making A Video Resume
Here are 6 tips to help create that impressive Video Resume and get noticed.
1. Prepare
Write down what you are going to talk about. Being in front of a camera can be quite daunting at first, so you have to have structure and know what you are going to present.
2. Practice
Practice a few times and make sure you are comfortable with your presentation. Remember this is your shop window in selling yourself to your employer.
3. Equipment
Camera quality is important, a relatively new phone and good lighting will be sufficient enough to capture an attractive Video Resume.
4. Get Creative
If you have the capabilities to create something fancy, go for it! There are plenty of online resources to help you make your video look more professional and enjoyable to watch.
5. Presentation
Dress smart. Although you are at home, presentation is key. A nice suit goes far in any occasion. Body language is also important, maintain eye contact with the camera and be clear and concise.
6. Keep it short
A minute or two would be a good enough length of time to get everything across.
How can Digma improve my Video Resume?
Digma enhances your Video Resume by making it interactive. It offers many useful features:
Chapterization of your video
Readily available social media links and contact information
Let recruiters and employers email you straight from your video
If you would like more information on interactive Video Resumes or have any questions, please Contact me here.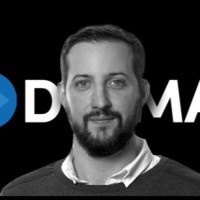 Author: Stuart Verschoyle