What are Shoppable Videos?
Shoppable videos are a way of discovering product details quicker through video in order to purchase that product.
Ever been watching a video on an e-commerce store and liked the look of something? To this day, people still have to look through the website to find that product. Well now with Digma you can buy items straight from the video. By clicking on a product, the Shoppable Video will show you all the details you need to know in order to purchase that product, simply and quickly.


How does Digma differ from other Shoppable Videos?
Many interactive video companies claim that they have shoppable videos, when in fact they just link to the product page from the video. Digma have now integrated Shopify onto their platform to enable users to add products to a basket and purchase from the video without having to leave the page they are on.

Due to the nature of the Digma platform even if an Interactive Digma Video was hosted on another website, users can still purchase straight from the video.

Give it a try yourself! There is a great demo below. You can look through the Cosmic Crystals products available in the video and add your desired Crystals into a basket and purchase from the video without having to even visit the website. Cool hey!


Video Statistics
People will spend on average 100 minutes every day watching online videos in 2021.
43% of consumers want interactivity, with the ability to decide what information they want to view and when they want to view it.​
In 2022, 82% of all consumer internet traffic will come from videos.
55% of people watch videos every day, and 78% of people watch videos every week.
92% of marketers who say video content is an important part of their marketing strategy.​
Benefits for Brands
Spontaneous purchases
Shoppable content enables brands to deliver relevant product information quick to the end user. This is the main aim for any marketer, to capture and complete the direct purchasing desire that the customer gets when viewing products.
Engagement
As discussed in my previous blog Interactive Videos in general increase the customer engagement rate by twice that of a regular video and ten times the amount of text and imagery. Shoppable Interactive Videos extend engagement further, due to increased navigation of the video and the extra content that users will be reading.
Conversion Rates
The customer retention from the shoppable video eases the buying process and is proven to increase conversion rates. It's easy - when the user experience improves, so do the sales.


Why Now?
Video marketing is bigger than ever! Video is everywhere. Social media, the rise of 'stories', and the way in which people consume media have all contributed to making video more important than ever before. There are lots of video marketing tools out there for you to help you develop what you need.
If you would like more information on Interactive Shoppable Video or have any questions, please Contact me here.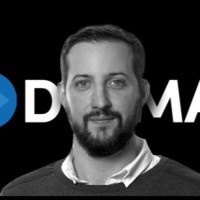 Author: Stuart Verschoyle