Here are 5 of the best interactive video companies of 2022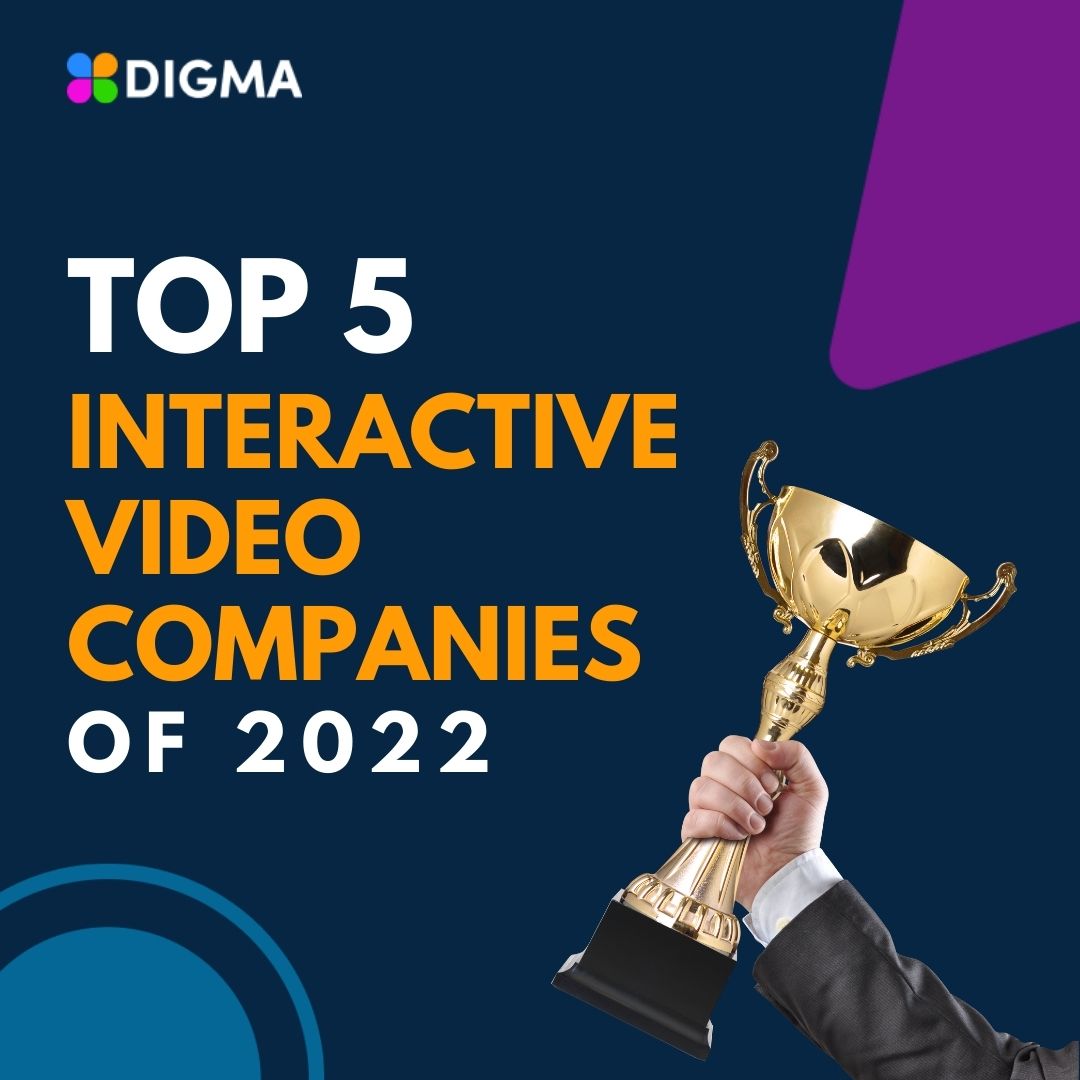 Writing about your competition is always hard, but here at Digma we have no qwarms with our fellow Interactive Video buddies. So we have decided to write a brief description, features and pricing of what we think are the best interactive video companies out there.
Each of them have their own differences, unique features and pricing models.
Our top 5 interative video companies of 2022:
1. Digma (obvs)
2. Adventr
3. H5P
4. ThingLink
5. Spott
Digma.io is an interactive video platform that facilitates the creation of engaging interactive video content through its abundance of features including swipe navigation, chapter overviews, and a synced mobile UX making an experience that can be enjoyed on multiple platforms, channels, and devices.
One of their most attractive attributes is the super simple-to-use video editor that makes the creation of content fast and easy allowing more content to be made in a shorter period of time compared to other platforms where this really can be challenging and hard to master. The platform is also visually appealing sporting a great UI that can be worked by anyone no matter their age or technical skill.
Pricing:
With a variety of pricing tiers, Digma offers something for everyone, beginning at £50 for the starter version, then moving to £300 a month for small to medium businesses and finishing at £900 for enterprises. In addition to a variety of tiers, Digma also offers a 30-day free trial letting you learn and master the basics before you spend any of your budget!
Features:
Hotspots
Synced mobile UX
Timeline and swipe navigation
In-depth analytics
Chapter selection and menu
Bookmarking
Example:
Adventr is an interactive video software that specializes in storytelling features, one of their most distinctive aspects is the ability to create "choose your own adventure" type videos through the use of branching. Allowing for a unique experience that creates a personal journey through a video that cant be found with regular content.
Pricing:
Adventr offers several pricing tiers, including a free version which allows for 2 projects a month with up to 10 minutes of video. Their most basic tier starts off at £22, then moves up to £75 a month for the business version and capping at the enterprise version which includes all of their features.
Features:
Built-in analytics
Posting to multiple channels
Drag-and-drop functionality
Branching
Example:
In contrary to other interactive video software, H5P is an open-source software that allows for the creation and sharing of interactive content to both web pages and social media channels. Offering multiple templates and video features such as quizzes it has the power to create an extremely enjoyable video for your consumers.
However, the platform does lack aesthetic appeal but makes up for it with the ability to create your videos directly on WordPress, leading to simple integration with numerous channels.
Pricing:
H5P is a free-to-use software that offers tutorials to the community on how to start building interactive content, helping to flatten the learning curve as the language is slightly different to other softwares.
Features:
Drag-and-drop functionality
Hotspots
Quizzes
Drop down menu
Example:
ThingLink is an interactive software which allows for both the creation of video and photo content increasing the use range of their software. ThingLink also offers a tagging feature, which facilitates the platform's ability to create virtual tours and infographics your marketing team can use to boost engagement and conversions
Their platform also includes 360-degree image support allowing you to spice up all types of content giving your brand a more varied and memorable supply of content.
Pricing:
ThingLink's pricing starts off at £20 a month for individuals, it then rises to £100 a month for teams and caps at £400 a month for enterprises. While not offering a free version ThingLink does supply each customer with a 5-day trial meaning you can get hands-on before you spend a penny!
Features:
360-degree image support
Built in analytics
Hotspots
Link embedding
Example:
Spott is an interactive tool that allows for both video and photos to be turned into interactive content, with a variety of shoppable features including the ability to drag your product straight from your "asset list", which contains all your products, and drop them into your content which you can then add clickable buy now tags creating a seamless buyer experience for your consumer. This reduces the clicks needed to make a purchase, ultimately increasing your conversion rate and reducing the number of abandoned carts!
One of Spotts greatest features is the ability to use the content you've created on multiple platforms including Youtube which allows for super easy sharing and a wider reach for your content.
Pricing:
Spott offers both a free and paid version, the free version limits your account to only a few of its many features, but for just £25 you can get access to their basic version which has enough features for you to create an engaging and converting interactive video.
Features:
Asset library
Youtube integration
User-friendly UI
Clickable buy now tags
Example: Please visit https://spott.ai/spott-gallery/

10 More Interactive Companies to Watch Out For!
WireWax
Rapt
Vizia
Verse
Storygami
Vidzor
Eko
HiHaHo
Engajer

An honorable mention would be eWebinar, which is an on-demand webinar software that allows users to layer interactions on top of a video to keep attendees engaged.
Have any questions about Interactive Video?
If you would like more information on interactive videos or have any questions, please Contact me here.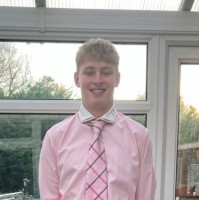 Author: Oli Chalcraft